Kc2RTE.com
Welcome to kc2rte.com my personal page with information about my self and my interest. 
QRZ Page
My most commonly used rigs are my Kenwood TS-2000 and my 1958 Gonset GSB 100
I have dreamed of a TS-2000 for a while now! And thanks to my friend Paul KB2FMD I finally acquired one in March of 2021! I currently use a Diamond X50a for 2m/70cm mounted on a 40ft mast as shown in my banner above. The diamond is fed with lmm 400 which runs into the switch and then a duplexer to the TS-2000. For HF I run a G5RV and a home brew 10m vertical dipole. My G5RV is also ran to a switch as I use that with my 1958 Gonset. The TS-2000 has a great auto tuner and works for most parts of of hf except the higher portion of 80 above 3.920 which I use my MFJ versa tuner to get where I need to be.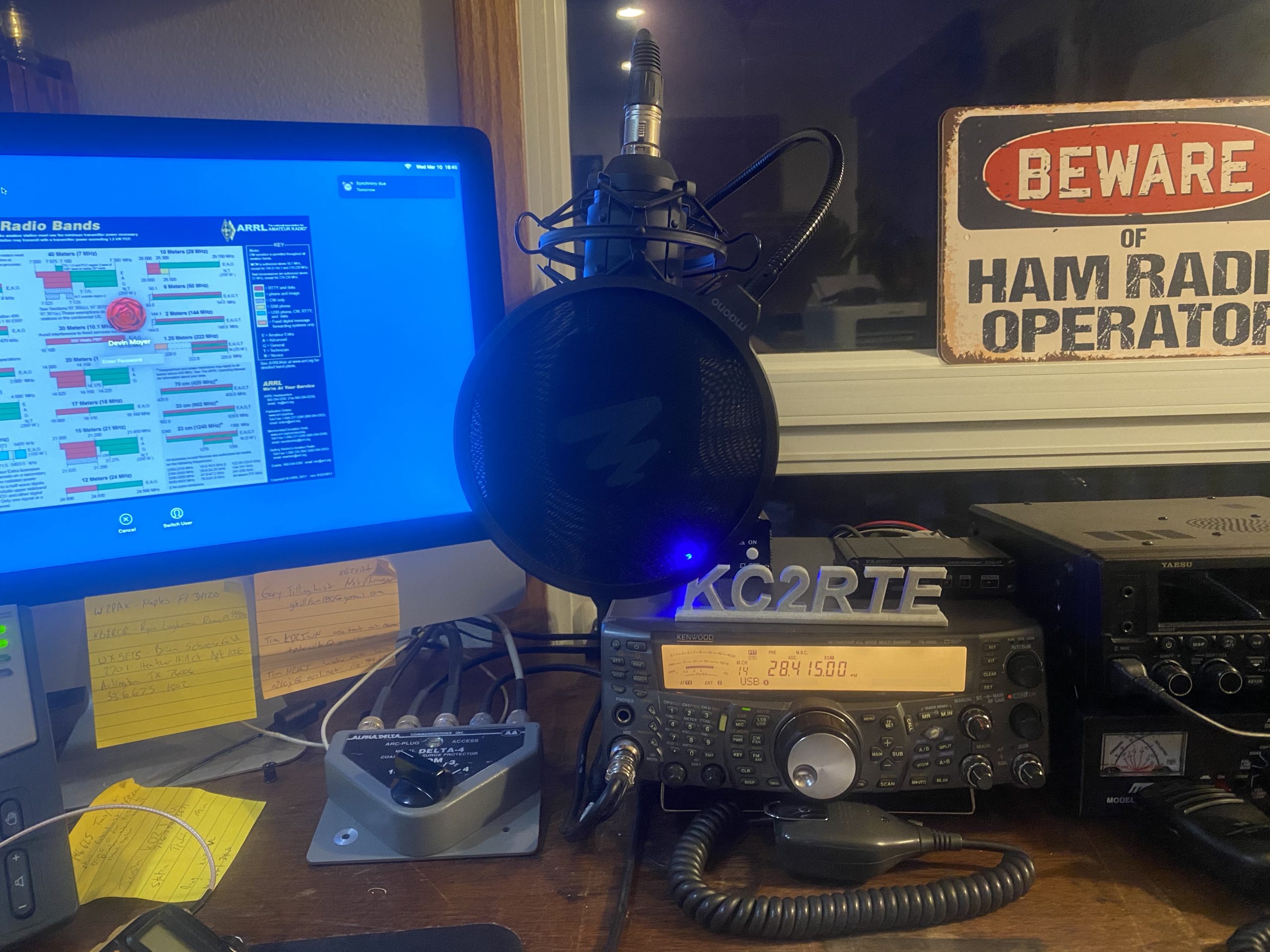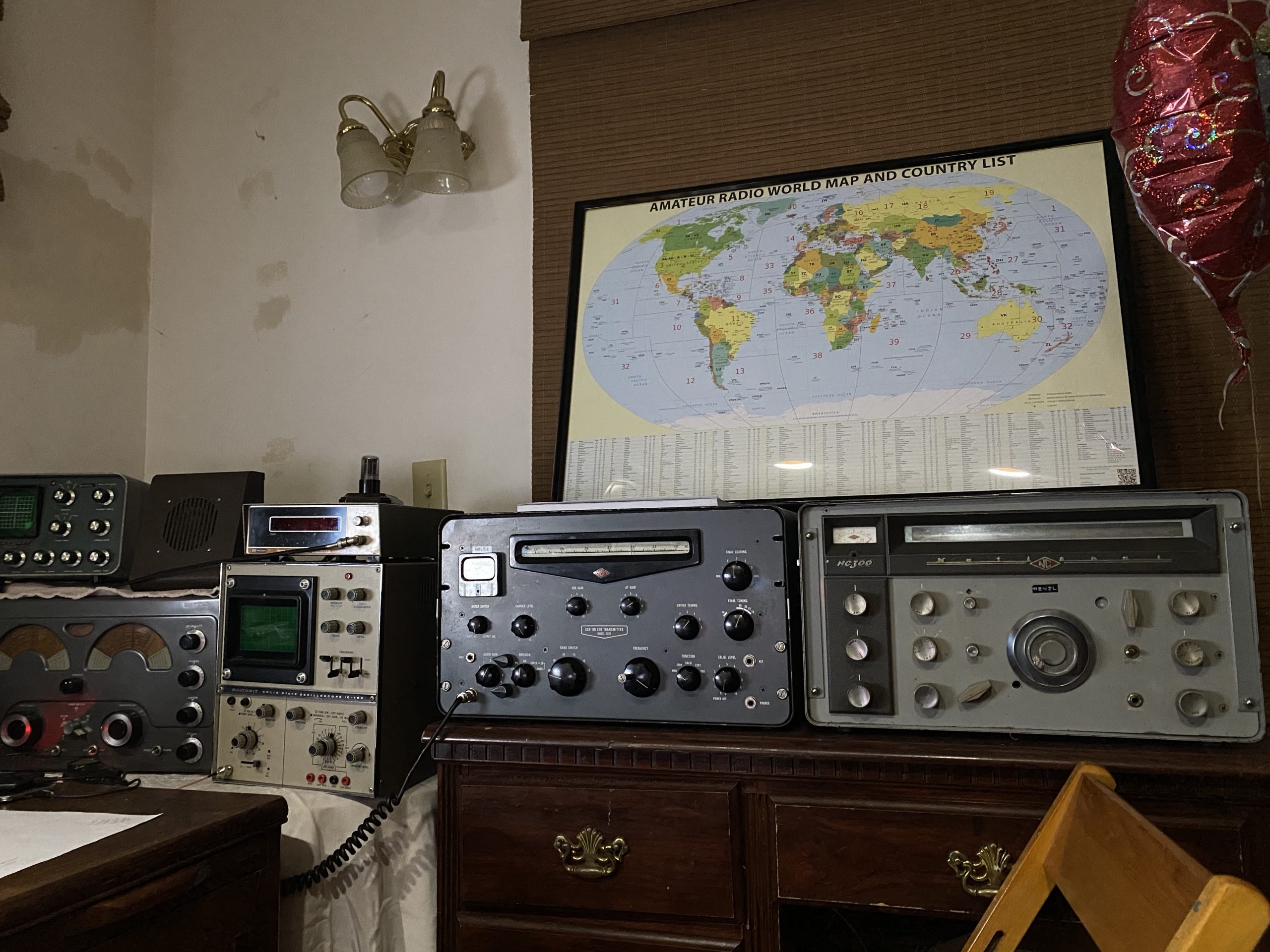 The 1958 Gonset is paired with a National NC-300 receiver. This is RF sampled with a scope and a frequecy counter to help me know what I am puting out and where I am at. This thing is like operating a train and alot of fun. Warming up and drifting around but once shes on shes on! Sometimes takes me over 5 min just to get on frequency and be able to transmit. I got this sweet station from my good friend Tim N2LCJ. As mentioned above I use a G5RV with this station and for my tuner I currently use an MFJ Versa Tuner. And all the way to the Left of the Gonset you can see another receiver from Tim a NC-183!
I dabble everywhere I possibly can from UHF to HF. Repeaters, Simplex, SSB and even FT8. I like to do all I possibly can and learn new things!
I primarily enjoy voice and do spend a lot of time on 2m. You will often hear me on my local traffic net the Western District Net. I really do enjoy passing and receiving radio grams. Thats where I started after all when I was a kid in 2007. In 2020 I was finally able to add HF to my station and have had a blast on SSB. Again I try to participate in traffic nets and nets in general. You may find me some night on the Geritol net and others on the Awful Awful Ugly net and then sometime just rag chewing on 10m locally. Speaking of rag chewing I run a rag chew net on 2m called Operation Kerchunk every week we switch repeaters visit the click the button below for more info. And then at night when I need to be quiet you may catch me on FT8. So many modes and so many bands to choose! If you get bored as a ham then you are not an explorer.